Click On Day for  Schedule

Sealth Class of '59'  56th Reunion & '60' 55th Reunion

Friday night Dance on July 31 and

Reunion on Saturday August 1, 2015

Saturday            August 1, 2015

Main Event


10 AM to 5 PM
At the Museum of Flight at Boeing Field

9404 East Marginal Way South

Seattle, WA  98108

Directions:

West at Exit 158 off I-5

Right at First Lights (East Marginal Way S)

North 1/2 mile

206-764-5720\

FREE PARKING

Your admission will include Parking, Admission to the Museum, the Lunch and the Reunion. 

10 AM to Noon Check In

Skyline Room 2nd Floor  Take Elevator or Stairs

A No Host Bar will be set up from 12:00 to 4:00

A Buffet Lunch will be served at 1:00 PM

The Blue Angels take off will be at 10:45 & 1:45.

We have a great view in the Skyline Room

The Silent Auction will begin at 10:00 AM and close at 3:00 PM

Cash or Checks only NO CREDIT CARDS

Enjoy the Beautiful Museum during the day at your leisure.  Dress is Casual

Museum will be available for touring which is included in your reunion fee from 10:00 to 5:00.  A private docent tour can be arranged for $2.00.  Other tours available are Shuttle Trainer Tours, B-17 "Boeing Bee" Bomber Tours and/or Boeing Field Tours.  Flight simulation is also available if interested for a minimal cost.

These can be arranged when you arrive at 10:00.  Coffee will be available and let's call it "Happy Hour" in the Skyline room.

This page was last updated: January 6, 2016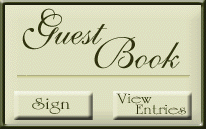 Friday Evening, July 31, 2015

A Pre-function Dance with our own classmate

Wally Giffin ('59) and his Black River Falls Band

7:00 to 11:00 PM

37 Years of Live Variety Dance Music

A Little Bit of Country, A little Bit of rock and roll.

at

White Center Eagles Club,

206-248-1400

10452 15th Ave SW  Just North of the Bowling alley.

A really clean and nice club inside with a good large dance floor, friendly people and conducive to having a good time.  

NO COVER CHARGE

Dinner is Available at the club at 5 PM

Dinner is $8 per person

The proceeds go to a local Children's Cancer program

Home Cooking

Bacon Wrapped Chicken Breast with Rice

Green Salad

Fresh cooked vegetables

A chocolate dessert and a

non-chocolate dessert.

Mary Lou says reservations are not required, but a count would be nice to know how many chicken breasts to buy for this dinner.

It would only take a minute to call and let Mary Lou know you plan on eating there that night.  206-248-1400 or 206-683-0834

Wally says, 'We're going to start out with "Rock Around the Clock".  It's been a long time since the bop.  We'll see how that one goes.   'Sleepwalk' or 'Twilight Time' may have to be the next song out. 




Copyright 2002-- 2016, Wally Giffin  All Rights Reserved.

Additional copyrights apply as indicated on individual pages.

Updates by Wally Giffin

Site established on Oct. 28, 2002

Any questions please call or email: Joyce (Wagner) Davis Class of '60 at

360-698-0663, Cell 425-466-8059

or Raliegh Arkell at 425-747-0402, Cell 425-495-7964

or

Wally Giffin Class of '59

Cell:

253-208-7924
wallygiffin253@msn.com

BlackRiverFallsBand.com

Web Site for Band
BlackRiverFallsBand@msn.com

Tacoma, WA



To see what you can expect with a flight simulator ride click on the link

If you have not registered for the reunion yet and wish to come, the absolute last day to have your ticket price in Joyce's possession is early on Monday, July 27.  

Call Joyce ASAP at 360-698-0663 or 425-466-8059

We would like to see your shining face at the reunion 

Bring lots of good memories