Black River Falls Band

 Since 1978

Tacoma, Bremerton, Seattle & Olympia, Washington

One of the Pacific Northwest's 

Premier Country and Variety Bands with Three Singers, Lead, Pedal Steel, Bass, Rhythm & Drums

This page was last updated on: February 3, 2020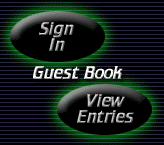 Copyright 2002-- 2020 Wally Giffin  All Rights Reserved.

Additional copyrights apply as indicated on individual pages.

Updates by Wally Giffin

Site established on Oct. 28, 2002

 'NorthWest Live Music Scene' Newsletter 

Current bookings are now on the Show Dates page.  We're happy to be back in business with my Big Five Piece Black River Falls Band.  Stop by and say hi. 

Feb 7, 2020 at Olympia VFW​

For all you folks down OLYMPIA WAY

Jim and Wally will be at the Olympia VFW  7:30

2902 Martin Way

Olympia, WA 98506

360-357-9255

Take I-5 South to Olympia--Exit at Marin Way and follow it past a Jack in the Box. Not too far after the J I B there is a bowling alley on the left side. The VFW is across the road on your right.

We are proud to announce that our Black River Falls Band is back for your Dancing and Listening Pleasure

 Tacoma AmvVets Club  8:00

 by S 56th & Tyler​  just behind Moctezuma's 

Friday night, February 21, 2020

New Dates are for both The Black River Falls Band and the Duo.  We are proud to announce that I have several bookings for the my big band this year and a jam at the Lady Luck Cowgirl Up on  March 22.  Hope to see you at any of them.  Thanks for your patience.

To contact me use:  wallyjenniferr@msn.com  Several of my emails addresses have been hacked .   


Good Dance Music 

for 41 Years