Black River Falls Band

 Since 1978

Tacoma, Bremerton, Seattle & Olympia, Washington

One of the Pacific Northwest's 

Premier Country and Variety Bands with Three Singers, Lead, Pedal Steel, Bass, Rhythm & Drums

This page was last updated on: October 31, 2017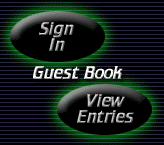 Copyright 2002-- 2017, Wally Giffin  All Rights Reserved.

Additional copyrights apply as indicated on individual pages.

Updates by Wally Giffin

Site established on Oct. 28, 2002

 'NorthWest Live Music Scene' Newsletter 

Good Dance Music 

for 39 Years 


November 3 & 4, 2017

Puyallup Eagles   8 to Midnight

Lady Luck, CowGirl Up

Sunday, Nov 5th from 4 to 8 pm  

Tacoma Amvets Post 1 

December 1, 2017  Friday night 8 to 12 

A Roll of Honor for Local Musicians will be added 

after the first of the year.  

We are proud to announce the Black River Falls Band will be rolling into our 40th year of furnishing good Country and Variety Dance Music for our friends after the first of the year.  

Thanks for spending all those evenings with us.  Our goal is to entertain you for many more.  

Thanks, Bunches

Black River Falls Band