Black River Falls Band

Since 1978

Tacoma, Bremerton, Seattle & Olympia, Washington

One of the Pacific Northwest's

Premier Country and Variety Bands with Three Singers, Lead, Pedal Steel, Bass, Rhythm & Drums

This page was last updated on: May 11, 2013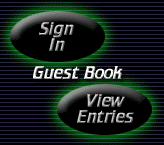 Copyright 2002-- 2013, Wally Giffin  All Rights Reserved.

Additional copyrights apply as indicated on individual pages.

Updates by Wally Giffin

Site established on Oct. 28, 2002

'NorthWest Live Music Scene' Newsletter

Good Dance Music

for 35 Years

Black River Falls Band is taking some time off between now May 5th and the month of June.  We will see you at:

Port Orchard Eagles on July 12


Poulsbo Eagles on July 13th
Tacoma Amvets on July 19th.

In the meantime we will be out visiting other live music venues.  Hope to see you out there!

A NEW CLUB COMING FOR OUR SEATTLE FRIENDS  STAY TUNED

Please Support Live Music.