Black River Falls Band

 Since 1978

Tacoma, Bremerton, Seattle & Olympia, Washington

One of the Pacific Northwest's 

Premier Country and Variety Bands with Three Singers, Lead, Pedal Steel, Bass, Rhythm & Drums

This page was last updated on: January 7, 2018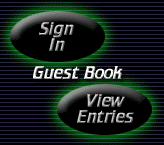 Copyright 2002-- 2018, Wally Giffin  All Rights Reserved.

Additional copyrights apply as indicated on individual pages.

Updates by Wally Giffin

Site established on Oct. 28, 2002

 'NorthWest Live Music Scene' Newsletter 


January 7, 2018

Puyallup Eagles   8 to Midnight

On February 3rd, 2018  

8 PM

Tacoma Amvets Post 1 

January 16, 2018  Friday night 8 pm

A Roll of Honor for Local Musicians is in the works  

Thanks for spending all those evenings with us.  

40 years of Good Country and Variety Dance Music

We Treasure your Friendship and Participation

Please Support Live Music and see if We Can't Make 50!

Good Dance Music 

for 40 Years .

             Band Schedule is current and updated.  

1-7-18

Click on the above sentence.