Black River Falls Band

 Since 1978

Tacoma, Bremerton, Seattle & Olympia, Washington

One of the Pacific Northwest's 

Premier Country and Variety Bands with Three Singers, Lead, Pedal Steel, Bass, Rhythm & Drums

This page was last updated on: March 15, 2021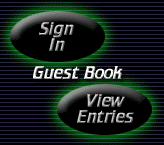 Copyright 2002-- 2021 Wally Giffin  All Rights Reserved.

Additional copyrights apply as indicated on individual pages.

Updates by Wally Giffin

Site established on Oct. 28, 2002

 'NorthWest Live Music Scene' Newsletter 

The Update for a little post Covid on March 14, 2021

The future just got brighter. The sun actually shone around here for two days in a row and I unexpectedly received my Johnson & Jonson Covid shot as well. Miracles never cease.  

Hang in there folks. We miss you guys also

.  

 Black River Falls Band will be back out there to start again our 41st year of the best Country, Rock and Roll and Standards Dance Music in the Pacific Northwest just as soon as possible. 

It looks as though it will start very slow and take quite a while for clubs to get back into the swing of things. Please try to participate in the clubs that do come back with early dance music. They need all of our help.  

In the meantime, some gigs are already showing up. Mostly single performers that are only on for two hours long and then some of the clubs will not allow dancing. Oh, one club said they could line dance, but not cuddle. ????? Apparently the rules makers don't have a clue about dancing of any kind.

The Hub in Belfair has a Friday gig for two hours most Fridays from 10 am to noon. Dancing is allowed. This gig is Classic Country with Rock and Roll dance music together. Come on down and say hi. You'll be glad you did. 

On April 9 the club has been booked for another function so the band will play on that Thursday.  

 Hope to see you down the road. Thanks for being so patient.


Good Dance Music 

for 41 Years